Ayurvedic Health Counseling
Cooking Class Series
Ayurvedic Health Counseling
The body has an innate ability to heal itself and I'm here to show you how.
*Currently conducting home visits only in the San Francisco Bay Area*
See "How It Works" below.
Private Cooking Class Series
Empower yourself in your kitchen! Learn how to confidently choose ingredients, find fun and purpose in cooking, and prepare dishes for your doshas.
Rates vary. See "How It Works" below.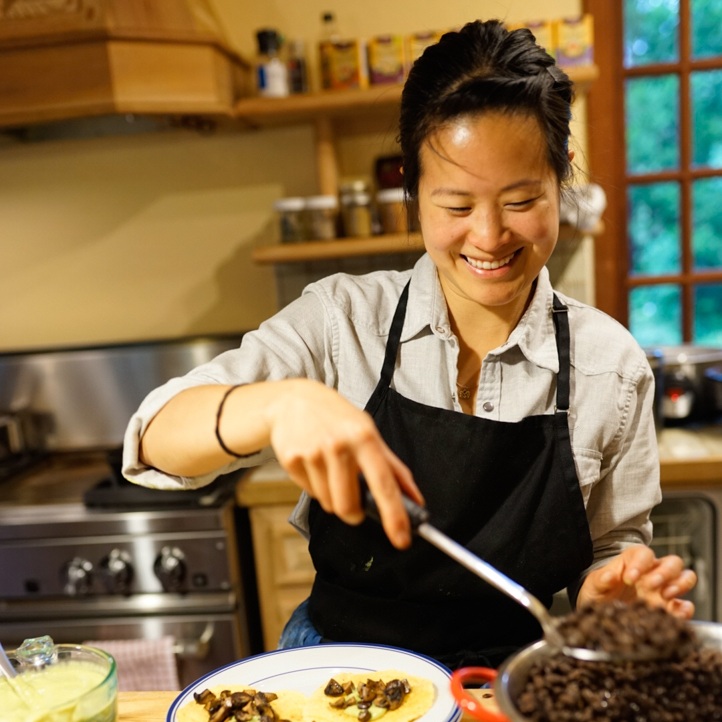 Hire me for meal deliveries and private cheffing for events, date nights, parties, and more!
See "How It Works" below.
How It Works
Ayurvedic Health Counseling
Ayurveda is all about tuning into your body to give it what it needs. Your presence and awareness are the greatest gifts you can give to your health, and I'm here to help you focus on what truly helps you thrive. It begins with figuring out your constitution with the Ayurvedic assessment. Follow-up sessions thereafter address health issues at their root cause through diet, lifestyle, and herbs. Sleep will naturally improve. Stress will naturally fade. You will feel better and more in touch with yourself than ever before.
*Currently conducting home visits only in the San Francisco Bay Area*
Private Cooking Class Series
Learn how to combine art and science to create health.
This is a five-session series best conducted on a weekly basis. Before the series begins, we'll have an Ayurvedic Nutrition Assessment where you'll tell me about your health challenges and goals, and we'll work together to curate an individualized food + cooking plan. Each week I'll come to your home to put your plan in action by teaching you new Ayurvedic food combining concepts and techniques. As you sharpen your skills, you'll get in touch with your intuition and find your flow. Before you know it, you'll confidently prepare drool-worthy dishes for your doshas without a recipe!
No prior cooking experience needed. May be modified according to skill level.
Meal Services
Meal Deliveries
Must begin with your individualized Ayurvedic assessment. Once we figure out your body type, you tell me what's going on with your health and I work with your dietary needs to create healing and ready-to-eat meals.
Private Cheffing
I am available for a variety of cheffing needs, with an Ayurvedic twist. Hire me for events, retreats, date nights, dinner parties, and birthdays!